An industry that has proved its great importance – Air cargo is a trade facilitator that contributes to global economic development and creates millions of jobs. Every year, over US $6 trillion worth of goods are carried by air, accounting for approximately 35% of world trade by value. Supporting reliable, efficient and cost-effective air cargo transportation is paramount to strong regional economies and the aviation industry's recovery. A key component to this reality is sustainability.
It is critical that air cargo transportation reflect best practices in carbon emission reduction. Given that clean fuel alternatives are still in the far future and that sustainable aviation fuel (SAF) product development has been slower than expected, air cargo carriers must look to adopt other technologies that can help reduce the CO2 footprint.  Understanding current market conditions and new ways carriers are optimizing their operations is important for all aviation companies serious about the goal of making air cargo transportation more sustainable.
State of Air Cargo Sustainability
The International Air Transport Association (IATA) estimates air transport as a whole represents just 2% of global carbon emissions. When comparing it with other transport modes like maritime shipping – which accounts for about 4% of global – we see that there is much that can be still done to decarbonize the sector. Besides SAFs and clean fuel alternatives, the industry has focused on options such as hydrogen freighters. According to Air France KLM Martinair Cargo's Global Sustainability Director Frederik van de Ven, "After 2035, or around 2035, we will start to see different types of aircraft, specifically on short distance. I don't think on long distance flights, which is the case for air cargo most of the time, we will move very quickly to a completely different kind of fuel. The e-fuels will come but I don't know if that will be after 2035."
Currently, air cargo carriers are looking at replacing older aircraft with more energy-efficient models in addition to investing in SAF. There is also activity around 50% blending of SAF products to reduce carbon emissions. Steadily decreasing costs for SAF products has helped, however, they remain double to triple the cost of jet fuel.
Another challenge to be addressed is the handling of e-fuels at airports and seaports. Their production, storage and accessibility is an important consideration. The most economical way to proceed is to produce SAF in concert with other fuel types used in road and maritime operations. This cross-industry application is somewhat hindered by the current practice of maintaining separate infrastructure and storage for drop-in fuels such as methanol and ammonia, which are heavily used in the maritime industry.
Green Aviation Standards Prompt Carriers' Passenger-to-Freight Conversions
Another way air cargo carriers are addressing their sustainability goals and meeting green aviation standards is through passenger-to-freight conversions. Embraer, for example, recently converted two of its older passenger aircraft, an E-190 and an E-195, to freighters. In doing so, Embraer is not only addressing the gap between turboprops and larger narrowbody jets to provide the right size for air freight, but is also facilitating a longer lifespan for its E-Jets and paving the way for greener passenger aircraft.
In its conversion of these older passenger aircraft to freighters, Embraer is utilizing its Brazilian facility to add a main deck front, cargo handling system and cargo smoke detection systems to the aircraft. Additionally, the aircrafts' floors will be reinforced, and the aircraft will be modified to handle hazardous materials transport.
As a result of Embraer's bold measure in its passenger-to-freight conversions, the carrier will benefit from its new E190F and E195F aircraft´s ability to handle faster deliveries and their decentralized operations. This, along with their increased fuel-efficiency, will enable Embraer to achieve a 30% cost reduction. These aircraft are expected to begin operations in 2024.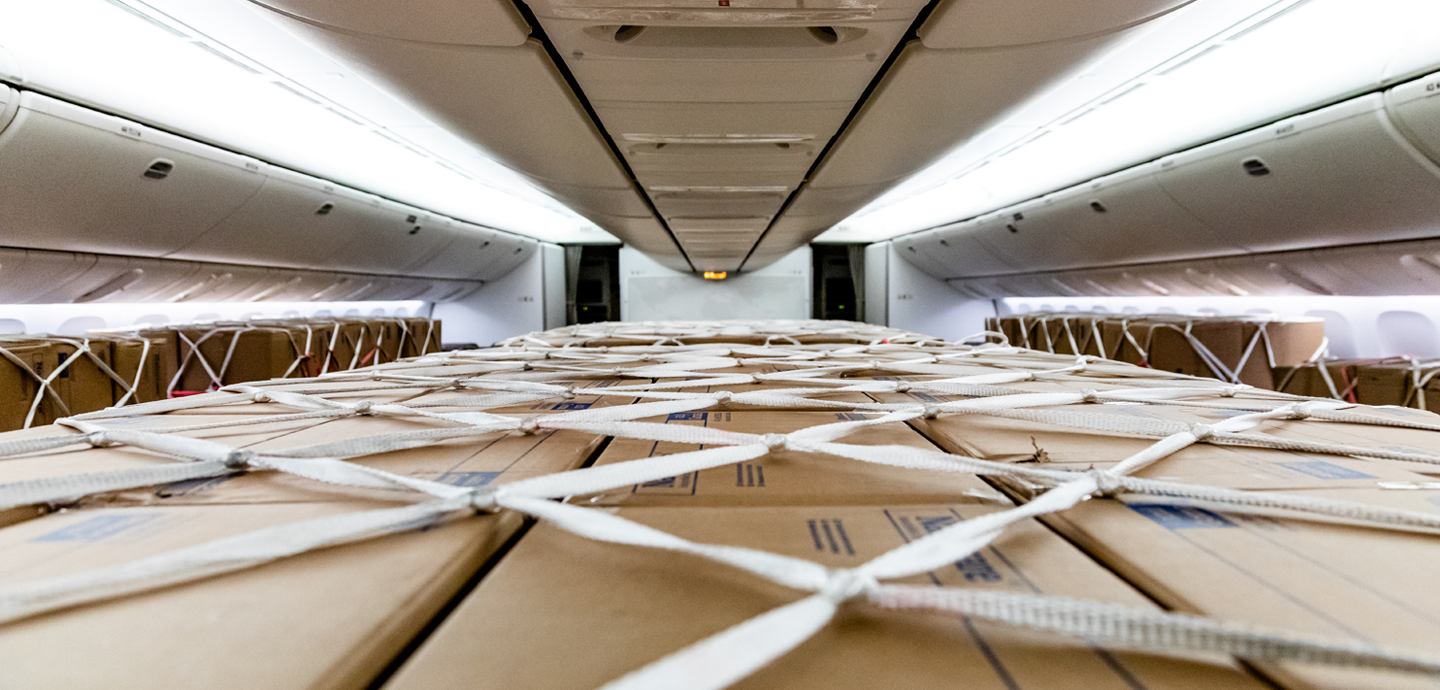 TIACA's Launches Sustainability Assessment Initiative for Air Cargo
To further support efforts to make air cargo transportation more sustainable, the International Air Cargo Association (TIACA) recently rolled out a new tracking program for airlines, airports, and freight and ground handling companies to assess and verify their sustainability measures. Through the program, these companies will be able to benchmark their performance against other companies. The TIACA program will commence with its first phase of programming called "BlueSky." It introduces a desktop verification module which has already been trialed by the African freight airline, Astral Aviation, as well as the airport ground services company, Swissport, and the air cargo handling company, CSC India.
This latest TIACA measure follows its second sustainability survey conducted between November 2021 and January 2022. Through its survey's findings, TIACA was able to identify major deficiencies in its members' resources, funding and specific sustainability target goals for advancing their sustainability initiatives. For example, the survey revealed that only 52% of respondents confirmed having a dedicated person to manage their sustainability plan, only37% had a specific sustainability budget, and 31% said they were "actively involved" in deploying SAFs.
TIACA Chair and Senior Executive of Abu Dhabi Airports Steven Polmans stated, "The impact that this program will have on the industry is profound. The pilot phase of the desktop verification is the beginning of real change. To be able to provide the industry with transparency on such an important topic as sustainability is a game changer and we look forward to seeing the impact it has on our industry."
Optimization Software Driving Sustainability 
In addition to new initiatives to make air cargo transportation more sustainable, passenger-to-freight conversions, and SAF-related measures, the sector is applying optimization software to address market volatility and resource challenges. Elaborated algorithms provide decision support for ULD transportation tasks, driver assignment and tour building. Tasks and tours are prioritized and updated in real-time which leads to optimized utilization of resources with each trip. Ground process optimization supports a more sustainable operation.
By digitalizing the transportation dispatching process, aviation companies are able to stay ahead of "what if" developments, while optimizing their existing workforce and equipment, to drive reliable, on-time performance and meet their service level agreements. The wider spread application of advanced digital technologies is transforming air cargo operations and enabling carriers operating in these unprecedented times to make better decisions that balance demand and resource challenges.
Related Posts