While the aviation industry's recovery is clearly underway, challenges remain. The good news is that passenger demand continues to increase, but capacity issues persist. For cargo, which had been one of the bright spots during the pandemic, ground handling bottlenecks are driving higher air cargo rates. The promise of sustainable aircraft fuels (SAFs) is still high on the minds of airline and airport executives, but these fuels are not yet widely available. Add to these challenges, increasing cyber threats targeting airports and airlines and it is evident that the industry is still in the midst of a difficult period.
Capacity Is Increasing, but Challenges Remain
According to the Official Aviation Guide (OAG), global airline capacity for the month of May was at 396.8 million; a 42% increase over the prior year. In early June, a 1.2% downward capacity adjustment was made and similar projections stand for July and August. Moreover, the latest data from International Air Transport Association (IATA) shows that demand is now strong demand and international load factors are edging toward their pre-pandemic levels. Demand is being affected differently across the various regions.
In the United States, the elimination of COVID testing requirements for international travelers was lifted, which is likely to encourage more transatlantic travel even with fuel surcharges anticipated. In Western Europe, the gap between demand and capacity is less than 90,000 seats. In South America, we saw the lower region experiencing a decline of 200,000 fewer seats available over the seven-day period starting on June 13th with the region at 61% of 2021's figures and 21% below its 2019 figures. Brazil's capacity, in particular, fell by 9%, but capacity increases are projected.
West Africa is showing 24% growth. Even China has seen an 8% capacity increase having hit above the 13 million weekly seat mark. The country is expected to continue adding capacity. The United Kingdom is proving a champion having added capacity of three times as many seats over the same period last year. These and other countries continue to push ahead in spite of government regulatory hurdles.
It appears that the pandemic may have actually helped some of the low-cost carriers which, as a category, are now operating at more capacity than in 2019. It has prompted some carriers to expand their fleets. Ryanair, for example, is planning to add 59 aircraft in 2023 and is already operating with 30 aircraft.
Air Cargo Not Without Its Bottlenecks
While the passenger airlines are still grappling with capacity constraints, the air cargo sector is facing ground handling bottlenecks which are driving rates up. Compounding problems for the air cargo airlines are rising interest rates and high inflation which, according to Niall van de Wouw, co-founder of CLIVE Data Services and chief airfreight officer at Xeneta are "starting to bite air cargo volumes."
From April to May, rates were beginning to soften concurrent with slowing volumes. Increasing passenger demands have continued to cut into capacity with May at 60% compared to 69% last year. Other factors conveying current cargo market conditions is the dynamic load factor for the North America to Europe routes. It is 20 percentage points below what it was for the same month in 2021 with Europe to North America routes even lower at -24 percentage points. In regions where passenger demand has not yet reached the levels of Europe and North America, the impact has not been as great. Load factors across the Atlantic have dropped from 82% to 64%. Current bottlenecks are expected to continue over the next several months. As for the freight forwarders, increasing capacity coming onto the market and dropping rates will definitely prove challenging.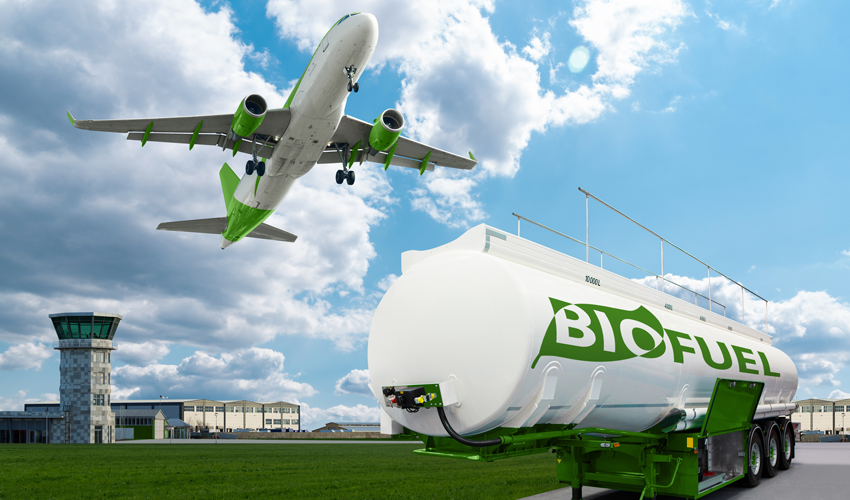 Wanted: SAFs
Sustainable aircraft fuels (SAFs) continue to be a high priority for airlines and airports. It is estimated that just 0.1% of fuel uptake is SAF, but this number is not that clear cut due to the reduced fuel consumption over the past two years. Future projections may be more accurate. Hemant Mistry, director of energy transition for IATA stated, "If you take a flight in 2025, there are decent odds that some SAF will be in the tank." He noted that by then, there will have been more than one million flights with SAF production at approximately 50 times its 2021 volumes.
Misty added that, "Some 50 airports will have some SAF in the system and the next wave of production facilities will have been announced focusing on industrial waste gases, waste agriculture, and forestry material, and aviation will be regularly turning household rubbish into jet fuel." The added capacity will mean the availability of an estimated 5 billion liters of SAF in 2025, primarily hydroprocessed esters and fatty acids (HEFA). Developments in new SAFs are critical in order to meet even the short-term demands which currently see $20 billion in forward orders. Demand will also rise as the industry transitions from the maximum 50-50 blend with fossil fuel to 100% SAF.
Right now, SAF production activity is steadily accelerating, and most are optimistic that usage will rise above the 2% target by 2025.
Aviation Facing Increasing Cyber Attacks
With cyber attacks increasing across all industries, the aviation industry has not been spared. Among the recent attacks was a denial-of-service attack on Bradley International Airport's website. Because attacking an airport causes major international disruptions, cyber criminals are especially interested in targeting them. For the criminals, cyber attacks can have multiple motivations, including financial and political.
Airlines are vulnerable to ransomware threats. Global Cybersecurity Advisor Jake Moore noted that "Ransomware threats, which are apparent in all business, are a serious headache for airlines as flights could be grounded, which would hugely damage finances with the small profit margins the airlines work on."
He noted that, while some airlines conduct simulations and training, many don't. The fact that there is more automation at the airlines and airports further increases their cyber threats.
Both passengers and employees of the airlines can be impacted by a cyber attack. For the passengers, they may book a flight just a few times annually. The tens of thousands of employees working in the aviation industry on the other hand represent fertile ground for cyber criminals who will exploit employees' often lax online security practices. Airlines and airports are starting to recognize the need for better cybersecurity processes.
Related Posts