The data which this blog article is based on corresponds to facts of today, Thursday 07. Due to the Coronavirus pandemic, the current situation changes rapidly.
A new year has started, and it looks like there is a light at the end of the Coronavirus tunnel. So far, the Pfizer-BioNTech and the Moderna COVID-19 vaccines have been approved for emergency use by the competent regulatory entities. Industry experts suggest that as more vaccines reach promising efficacy rates, the task of distributing millions of frozen vials will become even more complex. This poses several logistics challenges for air cargo companies.
In fact, given the need of rapidness and accuracy, airfreight appears as the ideal transportation mode to carry these temperature-sensitive items for longer distances. But before distribution kicks into full gear, three main aspects must be observed:
The potential size of this delivery operation,

The temperature requirements according to the vaccine specifications, and

Each country´s regulations.
To ensure worldwide coverage, carriers have to prepare to address these hurdles in the near horizon.
Unveiling some of the challenges for air cargo companies in 2021
1. Rapidness and efficiency to test
Keeping the Coronavirus vaccines constantly refrigerated is one of the major challenges for air cargo companies. Conventional airfreight cold chains are prepared to handle transport conditions between +2 to -8°C. Some of them can store cargo at -20°C. But what happens in the case of vaccine doses like those made by Pfizer that need to be transported and stored at -70°C? This temperature is even lower than a typical winter in Antarctica. An adjusted logistic strategy is needed to overcome this issue.
The use of special boxes and temperature control unit loading devices (ULDs) help prevent vaccine degradation. However, this does not exempt ground handling agents from conducting an exhaustive monitoring of the refrigeration levels throughout the shipping process. A dedicated software solution can facilitate this task. Through notifications, the system informs the driver about the temperature of the ULDs in real-time to guarantee compliance with Service Level Agreements (SLAs). Moreover, the use of telematics creates operational awareness for location-based optimi­zation and the progression of tasks. Handling operations are then executed with increased productivity, ensuring the safety and reliability of the transport.
2. Facing capacity shortages
The imposition of border restrictions to contain the spread of the pandemic brought new challenges for air cargo companies. Carriers had to downsize networks and put many planes into remote long-term storage. This move impacted the carriage of tons of goods worldwide.
Improving aircraft fleet utilization is paramount in the mammoth task of distributing the vaccines. A study from DHL and McKinsey estimates, that it will take up to 15,000 flights to inoculate the globe´s 7.8 billion people. Furthermore, the International Air Transport Association (IATA) calculates that it would take the equivalent of 8,000 Boeing 747 aircraft to carry enough single-dose vaccines to the entire world population. These numbers are surprising compared to the actual size of the global air cargo fleet – which seems to be much smaller than that.
The use of passenger jets will play a critical role in facing current logistics challenges for air cargo companies. Typically, between 45% and 50% of freight is carried in the belly holds of passenger airplanes. Yet, after months of reporting dramatic drops in passenger numbers, IATA expects traffic to rebound by 62% in 2021. This will happen, but at a slow pace. Therefore, airlines are likely to continue converting passenger widebodies into full freighters. This strategy might help cope with the capacity crunch, however, aviation experts see this as a temporary solution.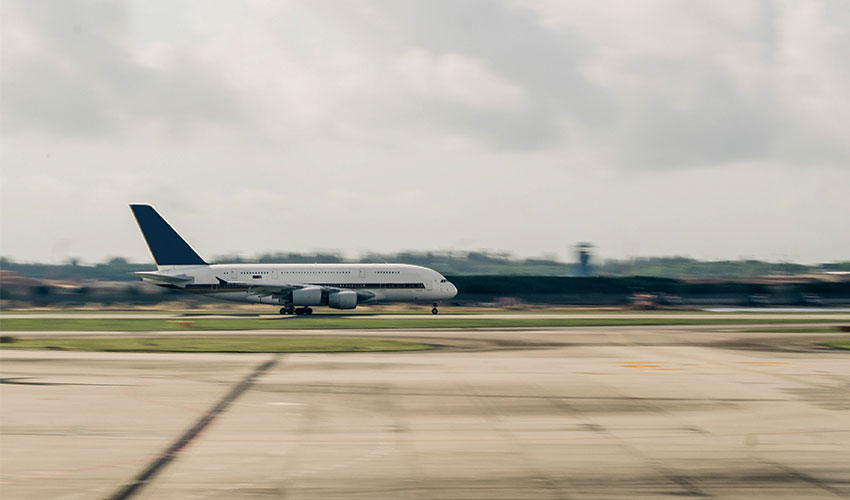 3. Managing available resources
One of the crucial challenges for air cargo companies will be to assess the availability of resources. As aviation stakeholders follow cost-cutting strategies, maximizing the usage of infrastructure, staff and equipment is essential. Long-term allocation planning may not be as accurate as in pre-pandemic times since demand remains volatile. For this reason, dynamically adjusted plans based on real-time data are the most effective to make efficient resourcing decisions.
To ensure a fast processing of COVID-19 vaccine shipments, dispatchers must be able to quickly react to occurrences. Today, technology facilitates this. Smart cargo software supports tour building and driver assignment. Elaborated algorithms enable a clear prioritization of tasks, leading to an optimized utilization of vehicles per trip. If exceptions have to be managed, they will be easy to identify thanks to a user-centric Graphical User Interface (GUI). Further resource utilization opportunities are automatically calculated, leaving the final risk & benefit decision to the user.
Preparedness is the key to tackle logistics challenges
Transporting life-saving pharmaceuticals is not new in the airfreight business. However, there are several uncertainties around the delivery of Coronavirus vaccines that provide additional challenges for air cargo companies. The reduction in staff availability due to furloughs or lay-offs requires aviation stakeholders to improve their resource management. Likewise, as great investments cannot take place right now, it becomes urgent to adapt strategies to optimize the allocation of available equipment.
Besides already known capacity limitations, the major logistics challenge is to keep the cold chain unbroken. The temperature sensitivity of these vials demands rapidness and efficiency in their shipment. This requires aviation stakeholders to take advantage of technological solutions to adapt cargo ground processes. It is time to start planning for various conditions. Parameters can vary from a range of temperature requirements and vaccine traffic volumes. It will not be the same, for instance, to operate at a local level as to planning distribution for international markets.
Today´s challenges are certainly unprecedented. However, what has always characterized the industry is its capacity to overcome complex situations and demonstrate resilience. With a proactive approach, air cargo companies will demonstrate in 2021 that air connectivity will always remain strong despite the difficulties.
Related Posts