From self-check-in kiosks to biometrics, there is no questioning that technology has shaped air travel as we know it. Over the past few years, the increase in booking numbers and infrastructure constraints led operators to seek innovation. Massive improvements in operational efficiency positioned digitalization as a strategic advantage to remain competitive. Today, the aviation industry is probably going through the biggest game-changing period in its history. New passenger expectations and highly fluctuating demand have accelerated the need for flexible solutions to support airport recovery. The challenge now is to bring some certainty back to operations and regain customer trust. What is the role of technology in achieving this goal?
Airport recovery begins with understanding new customer needs
The pandemic has brought passenger confidence in air travel into sharp focus. As governments join efforts to contain the virus, the public hopes for certain normalcy to fly again. The wider vaccine roll-out makes aviation experts optimistic about 2021. Strict cross border regulations could be eased as the number of contagion cases begins falling once again. Estimations point to an increase in travel demand for the summer vacation period.
It will take some time, however, to ensure that COVID-19 is not a global threat anymore. With the virus' unpredictability, including new variants, countries will remain cautious before completely lifting any protective measures. Therefore, travelers will expect extra reassurance, not only in the short, but also in the long-term. A successful airport recovery plan should focus on communicating to passengers that their journey is sanitary and safe.
Typically, customer satisfaction has been largely driven by speed and efficiency. Waiting times at baggage halls and long queues at check-in are some of the critical areas in terms of the travel experience. In the new Normal, greater emphasis is being placed on these pain points as traveler expectations shift:
Contactless over paper-based or high-touched processes

More flexible services in line with health regulations

Cleanliness over rapidness during passenger processing

Improved communication regarding flight updates and sanitary protocols

Enhanced ground transportation and accessibility
Airports must be able to rapidly adapt to address changing customer priorities. Doing this efficiently starts with analyzing how these new priorities will impact their business. How will they affect the task of planning and allocating resources? To what extent could they lead to process delays? Here is where operators can take advantage of smart computing algorithms and data.
The role of technology in reshaping the airport experience
Social distancing at critical stages of the journey
Despite all the turbulence, the Coronavirus might be a catalyst for improvement. Crowding is a known issue within airport operations. Extra costs and passenger dissatisfaction are some of the consequences of poor queue management. Today´s sanitary mandates demand the prevention of large congregations of people in one place. This requires that operators pay even more attention to this requirement. Automation and mobile applications can facilitate the adaptation of processes to new standards, which is a prerequisite for airport recovery.
Mobile solutions to optimize staff allocation, for instance, can help to minimize physical contact. We can take a look at the boarding process. If there is passenger overflow at the gate, additional personnel will be required to avoid long queues. By displaying data on the staffing levels for the specific flight, frontline managers can do the dispatching request immediately from their phone. Then, a notification indicates that the allocation of extra agents has been confirmed. This method streamlines the communication between dispatchers and frontline managers.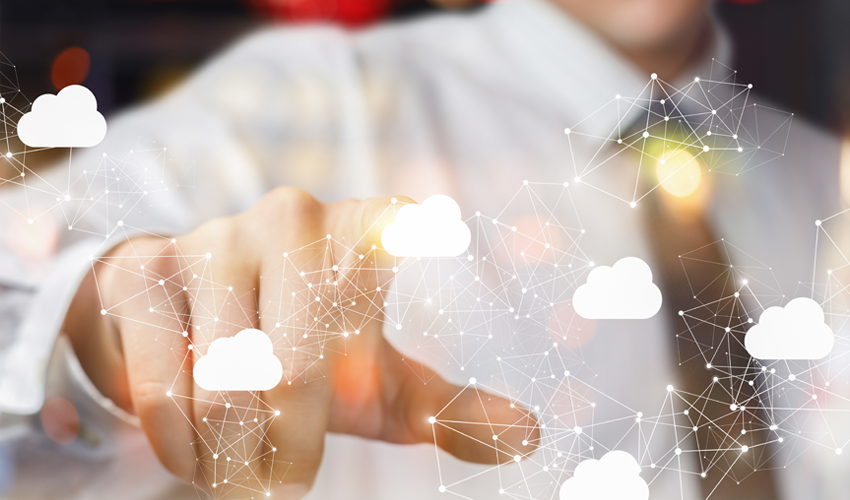 A solution to paperwork requirements
Besides technology leveraged to support social distancing, we also can expect to see more touchless processing in the coming years. Recently, the International Air Transport Association (IATA) launched its Travel Pass. The mobile app seeks to streamline processes, from check-in to boarding. Passengers can source information on travel health requirements, test results and vaccination certificates. Through this digital pass, IATA expects to provide more clarity to travelers regarding entry requirements, as countries have their own regulations. This aspect is paramount since the information gap is one of the challenges for airport recovery.
The off-airport services approach
Every airport recovery plan should include the evaluation of which processes can start before the arrival at the terminal. Most airlines already count on dedicated applications that enable check-in via mobile phones. Travelers can choose their seats, monitor their flight status, and download their digital boarding pass. The latest advancements point to facilitating baggage check-in and dropping baggage from homes or hotels. We could see this service being extended to where airports also offer bag pickup and delivery wherever the passenger is.
Conclusion
As the industry adapts to the New Normal, there is an opportunity to explore new passenger experiences. With sanitization and contactless journey as top priorities for travelers, we can expect to see more innovative projects initiated in that direction. This should be accompanied by more strategic thinking. Efforts must be applied to give travelers confidence in flying again, while complying with current norms. By understanding customers´ changing needs, operators will be able to better anticipate and respond to an unpredictable demand.
Technology is an important tool in airport recovery and specifically, the process of adapting and setting new standards. In times where capacity is more restrained than in past years, advanced systems can foster cost-efficient resource management. The benefits are not only for airports´ productivity, but also for customers as this helps to optimize services. It may sound ambitious to think about acquiring technology in this challenging period. However, it should be seen as an investment for the future to achieving strategic goals.
The pandemic has evidenced the need for greater use of data-based solutions including health information and self-service. Agility and flexibility are essential when opting for a tech upgrade. This way, the requirements of today can be addressed, and airports are better positioned to scale up when traffic returns to growth. Digitalization is the way forward to enable airport recovery and build resilience in the face of potential coming threats.
Related Posts