Since the pandemic outbreak, the travel world has been on a roller coaster. With border restrictions imposed to prevent the further spread of the virus, most airlines had to partially suspend scheduled passenger operations. Today, as vaccination campaigns are being rolled out worldwide, there is hope for a gradual rebound of air travel up to the second half of 2021. However, the recovery in certain regions remains subdued due to the high contagion rates of the Coronavirus. This makes the environment in the upcoming months uncertain. Although many factors are out of its control, the aviation industry should now start working on mitigation measures to prevent major flight disruptions. A dynamic approach is needed to deal with irregular operations amid COVID-19.
Facing the unpredictable: Managing irregular operations amid COVID-19
The International Air Transport Association defines irregular operations (IrOps) as "when a disruption on the day of travel or the day prior to travel causes the customer to not be able to use the flight(s) ticketed.". Extreme weather conditions like thunderstorms are typically associated as the cause for IrOps. However, there may be other reasons behind these disruptions such as mechanical problems, traffic congestion, oversold flights, and health and security concerns.
Over the past months, the global community has witnessed how the pandemic has triggered an increased number of operational disruptions:
Strict sanitary regulations leading to new or changed processes.

Involuntary re-routing of passengers

Last-minute flight cancellations

Staff shortages due to quarantine measures or reduced air travel demand
Without a contingency plan to cope with irregular operations amid COVID-19, airlines and airports not only incur significant costs, but also can damage their reputation. Therefore, it is paramount to have clear and effective protocols to ensure these situations are handled smoothly and to prioritize minimizing traveler inconvenience.
New rules, delayed processes
The implementation of regulations like social distancing and pre-flight testing is part of the strategy to minimize the risk of spreading the virus and maintain trust in air travel again. Depending on the traffic volumes and operational conditions, these measures could contribute to irregular operations:
Extended waiting times as some check-in desks are blocked to keep enough physical distance

Longer check-ins r due to more paperwork and health questions

Decreased throughput due to limited drop-off positions at security checkpoints

Delayed boarding process due to limitation of passengers' transit in boarding bridges

Delayed deboarding as airport buses cannot be utilized at their full capacity
Since punctuality is a critical factor for regaining passengers, aviation stakeholders should address these changed processes properly. To speed up things, operators could, for instance, re-adjust check-in desks' opening times and restructure the queuing system. A software solution that enables an optimized allocation of terminal resources helps to avoid long queues. A rapid assignment of additional counters can be done as the system suggests the most cost-efficient allocation options. Smart algorithms support quick decision-making and effective management by exception.
The capacity factor
Dealing with situations that derive from the norm is usually linked to a sudden major requirement of resources. For example, an aircraft coming from a Coronavirus high-risk area needs enhanced cleaning before departing again. If the flight arrives with a delay, there will be time pressures to execute the sanitizing procedures. Unique staffing and resource mobilization might be needed to solve this issue and prevent passengers from missing their connection. The need for extra capabilities is a critical aspect when managing irregular operations amid COVID-19, since capacity has had to be reduced in line with the decline in passenger traffic.
Planning is an essential foundation to maximize the utilization of available resources. Based on flight information, decision makers can estimate the need for staff and equipment. However, fluctuating air travel demand and ever-changing regulations are responsible for a high degree of variance in flight schedules. As this makes every day unique, operators should strive for more accurate and dynamic planning. This implies, not only shortening forecasting horizons, but also using real-time information to quickly adjust allocation plans to the operating context.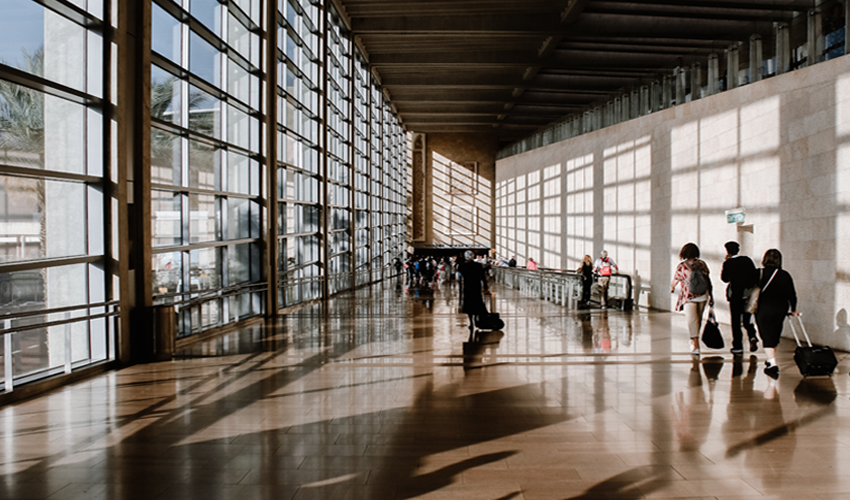 Keeping track of passenger connections
Even the most efficient airports and airlines are not exempt from dealing with delays. Misconnections are problematic for aviation stakeholders as they need to re-book and eventually compensate travelers for the inconvenience. To minimize the impact of irregular operations amid COVID-19, information is the key. An optimized AI-based tool can provide a full overview of the current situation and facilitate the right course of action.
Based on real-time flight information, operators can easily visualize:
Departure and arrival status

All turnaround activities

Flights with delays which are highlighted to indicate that they need attention

Planned versus departed flights

All transfer connections for crew, baggage and passenger
This way, dispatchers can quickly focus on the area of problem. An agile response can be ensured which is paramount when tackling IrOps.
Common framework needed to recover from IrOps
Irregular operations cause inconvenience for all parties involved, but especially for passengers. In times where the public needs to feel comfortable with traveling again, strategies to mitigate flight disruptions should be passenger-centered and proactive. Information is a powerful asset. By using the right tool to process data, interesting insights can be gained on the day of operations. A rapid identification of bottlenecks and flight delays helps to prevent chain effects.
Another important pillar to successfully cope with irregular operations amid COVID-19 is cooperation between aviation stakeholders. As planners encounter new limitations, real data and joined-up thinking open opportunities to work more efficiently. By sharing information, a common guideline can be created to facilitate agile responses to occurrences. At the same time, this contributes to enhanced capacity utilization across the terminal, reduced costs and an improved air travel experience.
Related Posts