Determining flight schedules has always been a complex task. Significant amounts of data must be analyzed to identify the optimal times for servicing each specific route. For these calculations, several factors are considered including airport infrastructure and passenger connections. Flight planning demands detailed work that normally starts several months in advance. This enables carriers to better allocate their resources and react to possible operational irregularities.
No event in history has hit the aviation sector as hard as the Coronavirus. In the wake of the pandemic, carriers had to cancel flights and put their planes into storage. The massive closure of national borders led to large drops in air travel demand. After months of great instability, the growing economic pressure prompted countries to ease their lockdown measures. However, the unpredictable nature of the virus could make necessary the implementation of stricter safety protocols in the future.
Airlines are about to enter the first stage of the recovery process. Most aircraft though are flying well short of their capacity. The Official Airline Guide reports that the global scheduled capacity for this year might remain 50% below 2019 levels. Southwest Pacific and South America regional markets are among the most affected. In Central Europe, the situation is a bit different. In August, 3.1 Mio scheduled seats a week were estimated. This is close to the capacity operated in January 2020. What might be triggering this?
Constant changes in travel regulations are limiting the fleet utilization. Some carriers are blocking off seats in the cabin to allow social distancing in the skies. Additionally, passenger confidence is still lower than in pre-pandemic times. The safety concern about the spread of the virus is being reflected in the number of booked tickets. To cope with the operational restraints, airlines have to adjust their flight schedules at short notice. Planning becomes more crucial than ever to avoid unnecessary last-minute cancellations.
Strategies to manage flight schedules
1. Sometimes less is more
Trying to achieve schedule accuracy is not an easy task in the New Normal. In some countries, traveler volumes have rebounded from the historic lows registered in the beginning of the year. Though, airlines need to understand that recovery may proceed at slower pace than projected. Seeking to serve as many routes as prior to the pandemic will just lead to inefficiencies.
A phased approach to network reactivation is prudent during the first recovery stage. Special evaluation requires long-haul flights as entry regulations change worldwide. Operators should determine which destinations are more feasible to operate. Once traffic increases, they can think about gradually expanding their flight schedules beyond the domestic market.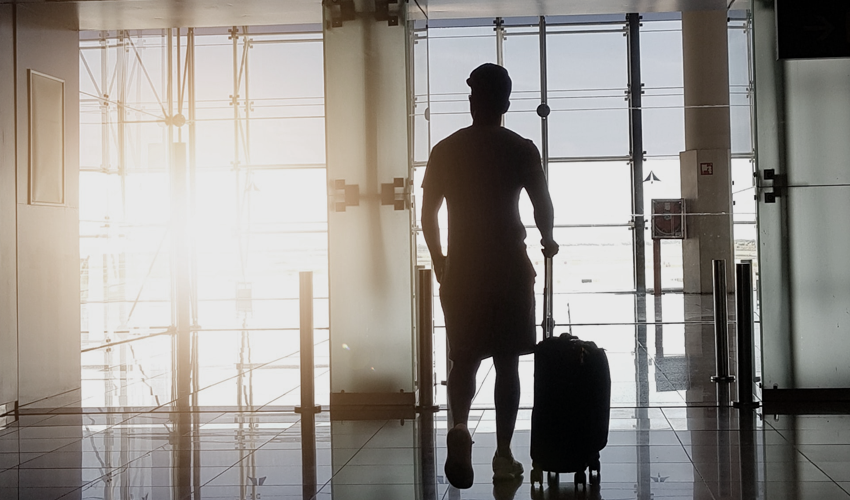 2. Smart transfer connections
More than ever, it is important to monitor the overall baggage and passenger connection process. Since times of departure and arrival change rapidly, operators need strategies to minimize the number of misconnections. AI-based software supports decision-making at multiple levels:
Connections adjustments in real-time

Prioritization of passenger groups

Improved gates management to reduce transfer distances

Assessing the cost of rebooking vs. delay
Uncertainty in the actual demand is a main issue. Operators find it challenging to predict how many travelers will take their flights. The number of seats filled on a plane must justify all the costs that go into operating that journey. Otherwise resources are being wasted. A smart software solution helps to find the most suitable rebooking options. Passengers can be informed on time and provided with all of their journey's relevant details.
3. Adjusting existing operational capacity
Carriers are scrambling to find the right balance between capacity and anticipated demand. Decision makers should opt to shorten the planning horizon and review estimations more frequently. Whether to start with the elaboration of a plan 1, 2 or more weeks in advance will depend on where the airline operates. Tools that facilitate working with highly dynamic input have never been as useful as now.
Data intelligence facilitates the understanding of how flight patterns impact operations over time. With a high variance in flight schedules, airlines need to implement more flexible resource allocation. Rule-based planning helps to analyze possible case scenarios and prepare contingency plans. A good strategy is to add some buffers in the first estimations. As the day of operation approaches and forecasts become more reliable, the resources originally planned can be easily adjusted.
Flexibility is key to fly in the New Normal
With aircraft taking to the skies again, airlines need an action-oriented approach to maintain air travel connectivity. The future remains hard to predict. Enhanced border restrictions and high fluctuations in traffic might be part of our reality in the months ahead. Carriers will have to be more agile and continuously revise their flight schedules to meet upcoming requirements.
Setting cost-efficiency as a goal will be a prerequisite to surviving the Coronavirus. Airlines may need to focus on offering fewer routes, prioritizing the most popular and profitable ones. Additionally, the optimization of passenger and baggage transfer and the allocation of staff will be crucial to build operational resilience.
Today the pandemic has set a higher standard of expectations from travelers. Beyond the implementation of effective sanitary measures, they look forward to having a seamless journey. Carriers do their best to get customers to their destination on time. However, trip cancellations and delays may be inevitable whenever spikes in COVID-19 cases occur.
It is time for carriers to think outside the box and come up with new ideas to minimize disruptions in flight schedules. Active collaboration with stakeholders will be paramount as these irregularities affect the whole aviation chain. Regionally specific actions will be required to optimally adjust operational plans. This is the basis to boost passenger confidence.
Related Posts