The world has changed. With the arrival of the Coronavirus, the capacity of the aviation industry to remain resilient was put into question. The first months were especially challenging since airports, ground handlers and airlines had to quickly react to a new reality. As the situation can change rapidly, adaptation has become a requisite to survive. Industry professionals, who may still be doing things in an outdated way, will have to re-evaluate paradigms in order to succeed in the post-COVID era. One of the most important long-held beliefs is the quasi-religious approach to airline punctuality.
Airline punctuality, a traditional benchmark of efficiency
Airline punctuality, also referred to as airline's on-time performance (OTP), is perhaps the most relevant and widely-accepted quality indicator used to date. Like in any mode of public transportation, OTP is understood in aviation as a reflection of efficiency. It provides a standardized method to compare how well a service provider operates following its published schedule. And since schedules are a crucial part of the value proposition to customers, delays and flight cancelations impact negatively on the travel experience.
But what exactly is defined as "on-time"? OAG Aviation Worldwide considers a flight departure or arrival to be "on time" when it occurs within 15 minutes of the scheduled time. Keeping up with such a short time buffer makes it particularly challenging to be punctual during the peak travel season. However, huge congestion and reduced capacity amid increasing demand are only one side of the medal. Delays are also the result of underperforming ground processes. Refueling and technical checks are procedures that normally take significant time and are likely to generate delays if not conducted properly.
Finally, when assessing their on-time performance carriers also consider external disruptions or factors out of their control. Adverse weather conditions and strikes are typical causes for irregular operations costing billions of dollars in airline revenue every year. And these costs are not only in terms of compensations to travelers, but also due to the loss of demand. Depending on how carriers managed the irregularity, these passengers might hesitate to or not book with them again in the future.
Understanding OTP in COVID-19 times
As governments began to roll out strict measures to contain the virus, thousands of people could do nothing but see their family and/or business trips canceled. While they had to contend with conducting their business meetings virtually and see their loved ones only through the computer screen, the aviation industry was focused on dealing with much uncertainty. With the drastic drop in demand, airports stopped operating at capacity, and taxiways were not congested anymore. As a result, passengers have experienced fewer delays suggesting an improvement in the overall airline punctuality.
In fact, according to OAG´s punctuality league, the average OTP for the world's biggest airlines reached 84.1% for the first five months to May 2021. This is a 7% increase compared to the average OTP for this same group back in 2019. Furthermore, in July, 13 airlines registered an on-time performance of 90% or over; 10 companies more than what was recorded three years ago. Just looking at the departing times for the same month, it is estimated that the average delay per flight was 11 minutes, while in July 2019, it was 18 minutes. Nevertheless, the number of carriers that today qualify in OAG´s ranking is much lower than before the pandemic; 57 carriers vs 102.
All in all, the times with plenty of capacity to go around may be over sooner than we think. As aviation recovery continues to build and more people resume their travel plans, we can expect busy airports and fully-booked flights to return. What will make a difference, however, is that procedures such as boarding will continue to take longer whereas the pandemic is still a threat. The increased journey times through airports pose new challenges for airlines. They will have to deal not only with COVID-related delays but also with those that commonly occur within daily airport operations, but whose frequency had been reduced to a minimum as traffic volumes fell.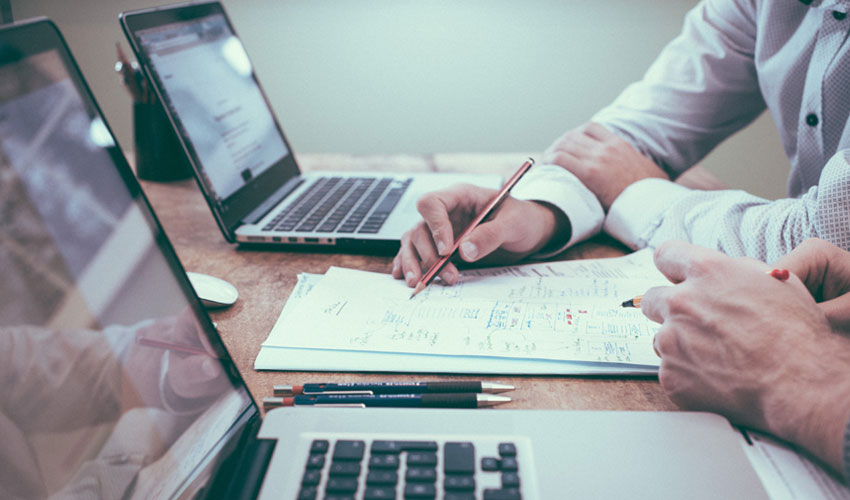 What is ahead for airline punctuality in the post-COVID world?
With the vaccine rollout picking up pace, people are feeling more optimistic about flying again. This is setting the path for the phenomenon called "revenge travel". Following this phenomenon, experts estimate a huge increase in flight bookings in the next years as the world becomes safer. In this process, the public learns to deal with the pandemic instead of fearing it. That means that more and more vacationers will look forward to satisfying their eagerness to explore new places and/or reunite with their families again.
New variants of the virus make additional testing requirements and vaccination controls a must which adds more complexity to the airport system. That makes it difficult to predict how airline punctuality will be perceived in the post-COVID era. Some industry leaders foresee airlines will be affected by airports reaching saturation capacity. Resource constraints are expected as 1.5m physical distancing rules and other sanitary protocols continue being enforced. Even if travelers arrive early, capacity would already be surpassed at 60-75% of 2019 peaks. With demand on the rise, delays may be inevitable, challenging the acceptance of passengers towards prolonged processing times at airports.
Other opinions point out that airline punctuality alone as a reflection of efficiency may lose some relevance in the near future. Typically, and especially for business trips, every minute counts for reaching the final destination. However, in the current circumstances, passengers would give more importance to other factors like heightened in-flight service and more reassurance in the face of crowded planes. Moreover, experts in favor of this position believe that the desire to travel again is so great that not even 30-minutes delays on a business trip would significantly affect the overall experience.
Summing up …
We can see there will be different postures about airlines' on-time performance in the years to come. Nevertheless, it seems to be a general consensus that airline punctuality as a concept needs to be re-evaluated to truly reflect the changing context. Today´s new normal will not be the one of tomorrow and airlines will need strategies to optimally manage irregularities. We believe OTP will remain a key indicator that should be considered for analysis with other parameters to get a better picture of operational efficiency. Taking advantage of data can help carriers keep their market relevance and impose themselves on alternatives for remote communication that helps replace the feeling of soaring through the skies.
Understanding passengers' expectations is key for the recovery of the industry and airline on-time performance is a valuable metric for that. The challenge for carriers will be to weigh the costs of improving in OTP based on current budget restraints.
Related Posts