February proved that the aviation sector continues to evolve in response to market conditions. At the same, Europeans have conveyed a resounding "yes" to travel despite their higher cost of living and other concerns. For air cargo operators, the month ushered in new concerns over stricter screening rules imposed by the Certified Cargo Standard Security Screening Program (CCSSSP). All of this is occurring as the Asia Pacific and Middle East regions proved to have the busiest airline routes in February.
European Travel Commission Report Demonstrates Europeans' Continued Interest in Travel
The recently released European Travel Commission's (ETC) report, Monitoring Sentiment for Domestic and Intra-European Travel, illustrates that a majority of Europeans consider travel a high priority. Specifically, the report found that 77% of Europeans were planning to take travel during the first six months of 2023 with 63% planning international trips within Europe. This is despite economic uncertainties and increasing cost of living expenses. Twenty three percent (23%) of Europeans noted their concern with rising travel costs, while 18% reported being preoccupied with their personal finance and economic conditions.
When asked about their holiday budgets, Europeans indicated that they had remained unchanged. Thirty seven percent (37%) said they planned to allocate between £1,000 and £2,000 per person per trip. Nineteen percent (19%) noted their spending would exceed £2,000 per person per trip.
ETC President Luis Araüjo stated, "The recent figures show that travel remains a top priority for Europeans in the first half of 2023. This is welcome news, especially considering much of the intended travel is planned within Europe."
Air Cargo Operators Voice Concern over Stricter Screening Rules
Effective November 2023, U.S. air cargo operators must adhere to new cargo screening rules in adherence to the Certified Cargo Standard Security Screening Program (CCSSSP). The rule was designed for screening bellyhold cargo which otherwise was deemed challenging to screen using existing screening methods. The CCSSSP will also require modification in order to include the acceptance and handling components of other freighter screening programs. Needless to say the US Airforwarder Association (AfA) was advocating for further consideration of how these new rules will impact shippers. In addition to addressing the CCSSSP, the same AfA panel members were also sounding off on the Transportation Security Authority's (TSA) proposed Secure Packing Facility (SPF) initiative, stating that they did not believe it was viable for shippers or air freighter forwarders who tendered cargo that is challenging to screen for freighter export.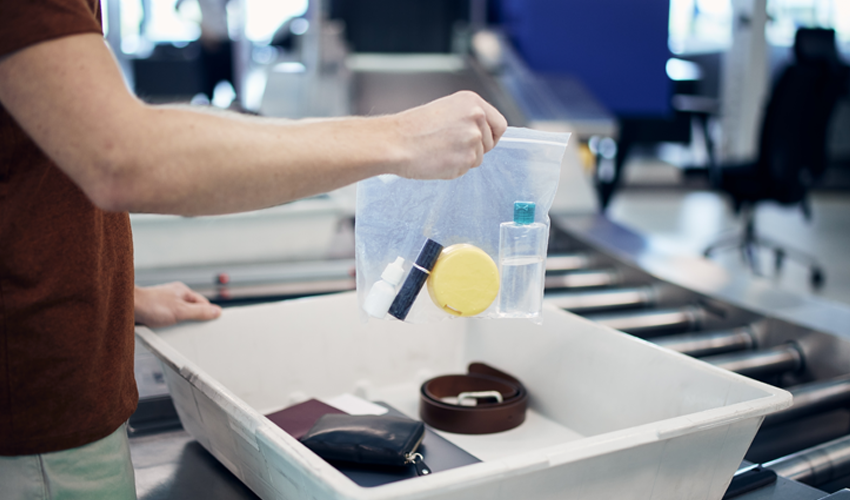 The United Kingdom Announces Plans to Loosen up Airport Security Rules in 2024
Here's something for air travelers going through airports in the United Kingdom (UK) to look forward to – less restrictive security rules. The UK government announced a June 2024 deadline for UK airports to implement new technologies at their security checkpoints. The deadline was established following trials that started back in 2018. These trials demonstrated the effectiveness of new screening equipment using CT X-ray technology which provides a 3D image of the content of passengers' bags and deploys advanced threat detection algorithms.
The goal of these less burdensome security rules is to improve overall airport security and streamline the passenger experience. According to The Airport Operators Association (AOA) Policy Director Christopher Snelling, "This investment in next-generation security by the UK's airport operators will provide a great step forward for UK air travel, matching the best in class around the world. It will make the journey through the UK's airports easier and air travel itself more pleasant."
Currently, new screening technology is being applied at airports in the UK, the USA, and Europe. In Ireland, Shannon Airport invested £2.5m in a new screening system incorporating four Rhode & Schwarz security scanners that eliminate the need for full body hand searches, as well as four Smiths Detection EDS CB CT scanners which provide high-definition 3D images. The system enables Shannon Airport to complete security checks on 550 passengers per hour – double what it was able to do before the system installation. Among the US airports implementing advanced security technologies are Hartsfield-Jackson in Atlanta, Georgia, and O'Hare in Chicago, Illinois. Amsterdam's Schiphol Airport is also utilizing new security systems to optimize their security processes.
One change in security rules likely to be welcomed by many passengers is that involving the liquid container limit. Once the security technology is installed in UK airports and the new rules are in effect, passengers will be able to carry liquids up to two liters.
Asia Pacific and the Middle East Earn February's Business Airline Route Honors
Digital flight information provider OAG came out with its compilation of this past month's busiest international and domestic airline routes. In February, routes in the Asia Pacific and the Middle East proved to have the most traffic. Here is a rundown of OAG's findings.
The Busiest International Airline Routes, February 2023
Kuala Lumpur – Singapore Changi

Cairo Airport – Jeddah

Dubai – Riyadh Airport

Incheon – Osaka Kansai

Bangkok – Incheon

Incheon – Tokyo Narita

Jakarta Soekarmo-Hatta – Singapore Changi

Dubai – Jeddah

New York JFK – London Heathrow

Bangkok – Singapore Changi
The Busiest Domestic Airline Routes, February 2023
Beijing-Shanghai with 600,139 seats representing a 2% increase.

LAX- Las Vegas with 278,839 seats representing a 13% decrease.
Among the top 10 global domestic flight routes, just Melbourne-Sydney and Beijing-Shanghai recorded increased capacity at +6% and +2% respectively.
>> What do you think was the most interesting aviation development in February? Share your thoughts with us in the comments section.
Related Posts