Cargo Sector and Latin American Airlines Providing Lift, But Challenges Remain
In particular, the air cargo sector continues to demonstrate its resilience and continued rise. Similarly, Latin American airlines have been benefitting significantly from the more flexible air travel restrictions. Still, the industry has a long way to go to restore its full strength. At least one industry leader believes a key to solving the industry's multifaceted challenges will be a more interdependent relationship between air operators, airports, and ground handlers. Becoming a more sustainable industry with aspirations of net-zero CO2 emissions is also a top priority for the industry.
Air cargo handling continues its climb
During the slowest air travel period stemming from the pandemic, air cargo operations were still underway albeit in one of their most challenging periods. However, airports, recognizing the importance of this sector, are expected to make the necessary investments in their cargo infrastructure for its potential greater, long-term growth.
According to Barry Nassberg, chief commercial officer at WFS, the world's biggest cargo handler based on its volume, "Our priority from the early days of the pandemic was to protect our people. We worked hard to safeguard the jobs of our experienced and highly trained personnel, and this has also helped us to recover at a faster pace as passenger flight operations have resumed in the past few months."
WFS is not alone in seeing growth. Swissport has seen its cargo revenues increase from approximately 20% of its business to an estimated 45%. Swissport's Global Cargo Chair Dirk Goovaerts said, "We had all the right infrastructure and people in place across the Swissport business as demand for our services rose." Cited as driving increases were those across general cargo, specialized products (e.g., pharma and e-commerce) and shipments directly related to the pandemic including personal protection equipment and vaccines.
Another cargo player experiencing growth over the past few years has been Menzies Aviation which managed 1.6 m tonnes of cargo in 2020, but saw volumes increase to 1.8 m tonnes in 2021. The company also cited pandemic-related cargo as a contributing factor, as well as its joint ventures with local handlers in challenging regions such as Baghdad and Pakistan.
These are just examples of the climbing cargo sector. Goovaerts projects that as passenger travel increases, belly capacity will return, while e-commerce volumes continue to increase sharply.
Latin American Airlines Performing Well
Credit the more flexible air travel restrictions with helping to make Latin American airlines among the industry's best performing. More predictable policies, along with more flexible travel restrictions, have given both passengers and airlines greater confidence which, in turn, is helping to boost travel.
In 2021, revenue passenger kilometers (RPKs) in North-Central America were 31.5% below 2019 levels, which reflected the best performance of other routes tracked by IATA. RPKs were down 51.9% in North-South America and down 54.1% in Europe-Central America; the third and fifth best results globally. Overall, based on an airline region, total RPKs for Latin America fell by 47.4% in the full year of 2021 compared to 2019. As a means of comparison, North America experienced a 38.9% decrease while Africa record a 62.9% decrease.
Among the strongest Latin American markets have been Mexico, Columbia and the U.S. with flexible travel restrictions influencing these markets' growth. Taking the initiative to capture more travel has been of the smaller nations. For instance, the Dominican Republic, which saw its RPKs recover to 60.1% of 2019 volumes, is creating a national strategy to attract inbound travelers including digital nomads.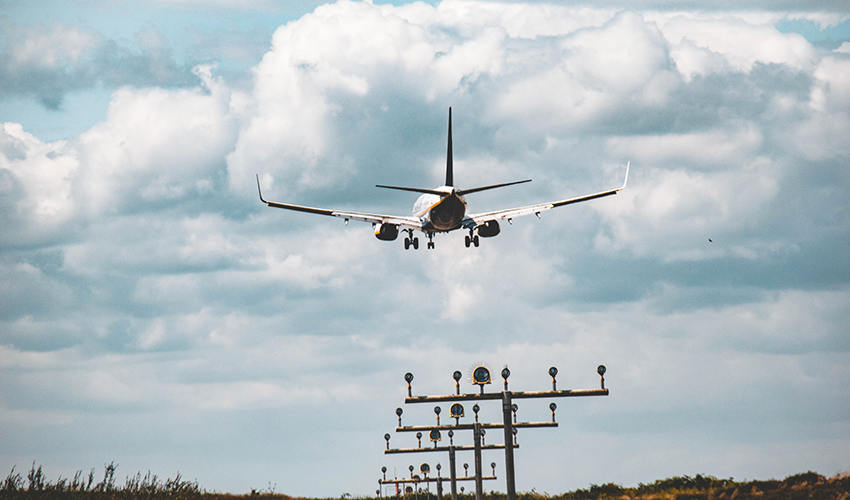 Collaboration – The Key to Mitigating Industry Challenges
If the Airports Council International (ACI) Vice President, Safety Security and Operations Thomas Romig had his way, there would be an interdependent relationship between air operators, airports, and ground handlers. Romig believes this will help the industry better address key challenges. These include day-to-day operational challenges facing workers on the apron dealing with adverse weather conditions and time pressures, as well as staff in direct contact with passengers, some of whom are stressed and/or disruptive.
For their part, ground handlers are viewed as essential in keeping the passenger experience and aviation operations running smoothly. That is why it is so important that there be alignment between ground handlers, airports, and airlines. Still, ground handlers must meet the requirements of the air operators as well as the airport's specific requirements. Often, the differing requirements can create challenges for ground handlers, who must serve two masters. A single standard for operations would be beneficial and help mitigate some of these challenges.
Social and economic pressures too can be better tackled through standardization and industry alignment. This is starting to happen with collaborative measures taking hold throughout the industry, both by nations and global regulators. Ground handlers are also demonstrating their willingness to cooperate by voluntarily implementing robust safety management processes to reduce safety incidents.
In addition to the ACI, the International Civil Aviation Organization (ICAO) and European Union Aviation Safety Agency (EASA) are also driving the development of a regulatory framework for oversight of ground handling activities and greater industry collaboration that fosters a balance between operational, economic, and social needs.
Aviation Pathway to Net Zero CO2 Emissions
EUROCONTROL has set its sights on net zero CO2 emissions by 2050 and is offering a strategy to get there. In its long-term air traffic forecast, EUROCONTROL shared its latest flight projections. These include the number of flights increasing by 44% between now and 2050, bringing the total to 16 million annually compared to 11 million in 2019. Its report demonstrates how measures of coordinated actions by aircraft manufacturers, airlines, airports, fuel companies, air navigation service providers (ANSPs), governments and regulators, can lead to net-zero emissions by 2050. Noted was the critical role of Sustainable Aviation Fuel which EUROCONTROL noted will cover 41% of emissions in its base scenario.
EUROCONTROL Director General Eamonn Brennan said, "The implementation of the Single European Sky is really important – this can make a change in the near-term by 2030 in the region of eight percent. Market-based measures will continue to play a very significant role in helping to achieve the net-zero objective, contributing 32 percent. Revolutionary technological changes, such as hydrogen aircraft will be in place but not at scale for large/very large transport aircraft, they are very important, but it will take longer for their impact to kick in."
Related Posts