How to on-time performance (OTP) has become a major talking point for airports in the last decades. The rapid growth of the air transportation market has challenged their capacity at different levels. Without a proper approach to face operational constraints, more and more flights tend to arrive and depart at times far from the schedule. This not only generates costs but also may affect the airport´s reputation.
But how do you know if your airport needs to improve on-time performance? Well, first of all, there is no absolute answer to this question. Probably most aviation professionals would agree that a good on-time performance is reached when four out of five delayed flights manage to recover part of the delay at a specific airport. To meet this goal can be challenging. Though there are some aspects you can focus on when you want to improve on-time performance.
How to improve OTP: 4 Tips
1. Take a holistic approach towards delays
Before trying to find some random solution to improve on-time performance, you should be able to understand what the underlying causes of the delay are. Bad weather conditions, knock-on effect, mechanical issues, unpredictable demand patterns due to the ongoing pandemic, among others, can impact the regular flight schedule.
Since some factors do not depend on the airport performance solely, you may pay attention to those that can be influenced directly. Following a structured action plan including the necessary resources and time can help you implement changes more efficiently.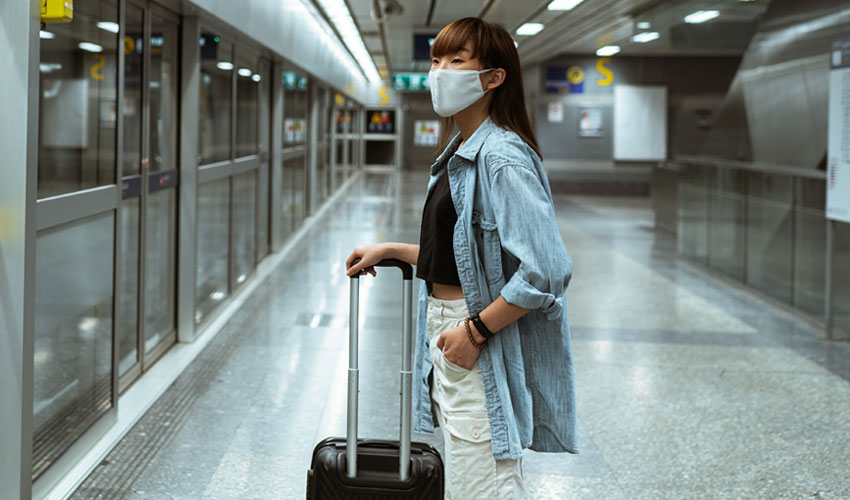 2. Collaboration with airport partners is key
As part of a complex network, airports must interact with other stakeholders to deliver better services. By sharing data with airlines and ground handlers, they can benefit from accurate information suited to their needs.
What happens when unpredictable events arise? A cooperative environment enables all parties to properly communicate with the affected passengers − which is a vital part of disruption management. So, preparing a network agile enough to respond to changes on gate assignment or flight status when necessary.
3. Manage resources effectively
Today´s airports typically must manage operations with scarce resources and infrastructure. Especially most large airports in the world struggle with limited capacity; then, congestion can hardly be prevented. The result: poor on-time performance.
The implementation of technology may help you deal with the efficient allocation of resources. Smart rule-based algorithms can be a powerful tool for planning and managing staff and equipment on the day of operation. Thanks to a more precise workload calculation, the daily demand can be covered in an optimal way.
4. Keep an eye on wait times
Especially for passengers with tight transfer times, standing in line can become a nightmare. As they don´t know how long they are expected to queue, the concern about missing the flight increases.
In order to speed things up, you may:
Identify where bottlenecks and other hold-ups are most frequent

Consider alternative check-in options such as self-service, web or mobile

Evaluate implementing self-bag drop stations with the supervision of assistance staff

Monitor passenger and baggage connections with a focus on reducing transfer distances
In short: When it comes to how to improve OTP at airports, information is pivotal
Data analysis is transforming the aviation world: It allows professionals to make faster and more informed business decisions backed up by facts. By paying attention to key performance indicators (KPI), such as the Airport Service Quality (ASQ) benchmarks you could discover new improvement opportunities. A deeper insight into historical data may be the starting point for developing a plan aimed to reduce time at crucial airport touchpoints.
Of course, improved on-time performance is not achieved overnight. But with the right approach and tools, your airport will be more competitive, attractive to airlines and passengers, and ultimately more profitable.
Related Posts