Guest author: INFORM´s Inside Sales Manager Mojca Ferlic
Approximately three weeks ago, I finally went back on a plane for a business trip – my first one in a very long time and since working at INFORM. The flight was taking me to Copenhagen, Denmark. Once I knew I would be traveling to Denmark, I instantly searched for information about the current situation in Denmark concerning the pandemic. This got me thinking about how instinctively people today – before any travel – either business or leisure nature – search for the current number of contagion cases, rather than anything else. And believe me, I only checked the weather forecast once being at the airport. My only concern and that of my colleagues as well was that the event to which we were going would not take place. However, being in touch with event organizers and knowing everything was on track, made us feel confident and super excited about our trip.
I started the day very early, checking that all necessary things were packed. I just put my mask on – as mandatory in public spaces here in Germany – and made my way to the train station. Before arriving to DUS airport, I received a notification that my boarding pass would be issued upon arrival, despite having done the checking in the day before my departure. Once I arrived at the check-in counter, my travel documents were checked to ensure I met all entry requirements. This process went very smoothly and left me plenty of time left to enter the security area. The flight was a bit delayed, but I will tell you something. I secretly missed these delays too!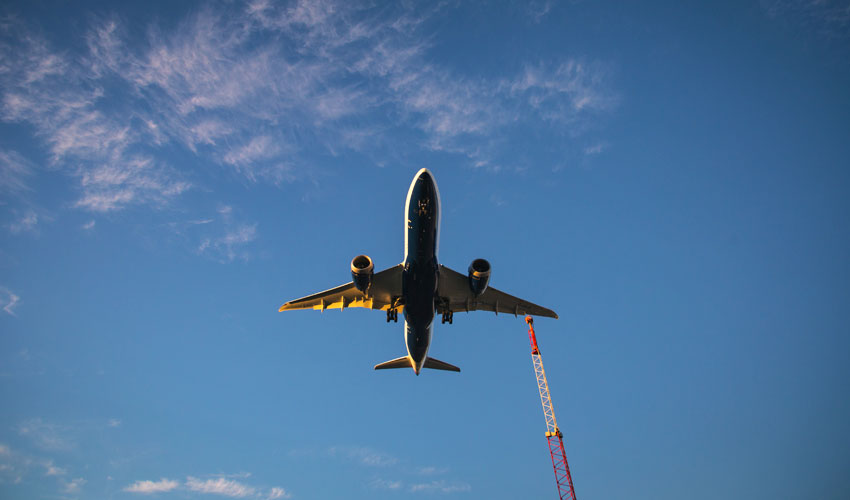 My airport experience felt very safe due to all of the taken hygiene and safety measures. Waiting for the security control, I noticed floor decals aimed at ensuring the minimum distance between passengers was maintained. As with most of the closed public spaces, hand sanitizers were installed on every terminal corner. And that is not all. The airport operator ensured sufficient distancing in the sitting areas by using visible stickers that prevent individuals from sitting next to one another. I also noticed some band/tape around these seats. Additionally, while waiting for my flight, I could hear the announcements reminding all passengers of the hygiene requirements and rules. This increased my awareness and helped me to better follow the rules.
Once about to get onboard, the sensation was also a bit different compared to pre-pandemic times. the passenger busses were not so packed anymore and instead transport a smaller number of people on each trip. While entering the aircraft, the cabin crew handed over a disinfectant wipe that each passenger could use during the journey. No need to mention, but wearing a mask was required, which as pointed out by cabin crew announcements during the flight. From observing fellow passengers, most were respectful of these hygiene measures and only removed their masks when drinking or eating on the aircraft. When the airplane reached its destination, only a few rows at a time proceeded to disembark. That is how the airlines worked to protect travelers, avoid agglomerations and reduce interactions as much possible.
From there, the process was similar to that in Germany. Passengers were divided into at least two buses. Then, we continued our journey through the terminal, keeping our distance. Once outside of the airport, I realized that the situation in Denmark is entirely different as far as the use of protective masks were concerned, but that's a story for another time.
Related Posts