This past month saw aviation continue to recover with some regions setting new priorities, other areas celebrating their positive performance and more airlines, airports and ground handlers recognizing the value digitalization delivers across key operational areas.
IATA Encouraging Asia-Pacific to Strive for Better Recovery Response 
The Senior Vice President and Deputy Director General of the International Air Transport Association (IATA) Conrad Clifford did not mince words stating that "Asia has been a laggard. The rest of the world started lifting restrictions and reopening borders las year. However, it was only around April this year that positive momentum was seen in Asia."
That is why international demand in September was only at 41.5% of 2019 levels, the lowest among regions." IATA is urging the Asia-Pacific aviation industry to prepare for increased demand and develop policies to support the industry's decarbonization efforts to advance post-COVID-19.
Clifford noted that the Asia-Pacific government could accelerate its recovery by learning from what Europe and North America experienced when demand surged (e.g., canceled flights due to lack of capacity.)  "Now is the time to get the capacity in place, both in terms of infrastructure and the manpower," continued Clifford. Digitalization was also cited by IATA as means of better handled increased travel demand.
China was recognized in IATA's comments noting that if remains closed to international travel, the region will be affected. As a footnote to this, on November 29, 2022, Bloomberg News reported that, "After rebounding to pre-pandemic levels last year, air traffic in China has sunk back down to 35% of what it was in 2019 as officials continue to impose restrictions on travel as part of their fraught battle with Covid." Recently, we have seen massive protests in China in opposition to the nation's onerous lockdown policies.
The Golden States Shines in New U.S. Airport Rankings
California airports have a good reason to feel proud as two of their airports ranked on top in a recent analysis of U.S. airports by the Wall Street Journal ("the Journal").
Congratulations to San Francisco International (SFO) which earned the honor of best largest U.S. airport, with its closest competitor, Sacramento International Airport 100 miles northeast of SFO, placing the top spot among midsize airports and earning the highest score overall. San Diego International also earns our kudos for ranking second best midsize airport, as well as San Jose which ranked third in the same category.
In citing San Francisco's performance, the Journal noted that the airport "sure tries hard to make travelers forget they're in an airport," with compliments for it being "oddly quiet, even during rush hour, due to strict limitations on overhead announcements" as well as providing yoga rooms and exhibits." It first place ranking, however, was primarily attributed to its "on-time rates of more than 80%, a solid 10 points higher than pre-pandemic levels despite major travel troubles in other cities."
As for other California airports, the Journal ranked Los Angeles airport sixth among large airports, and Oakland airport 10th in the midsize category. Among the worst performing U.S. airports were Newark at the bottom in the large airport category and LaGuardia at the bottom of the midsize category. In its analysis, the Journal looked at 19 factors which included on-time performance, which carried the most weight, along with security waits, customer satisfaction, and ticket prices.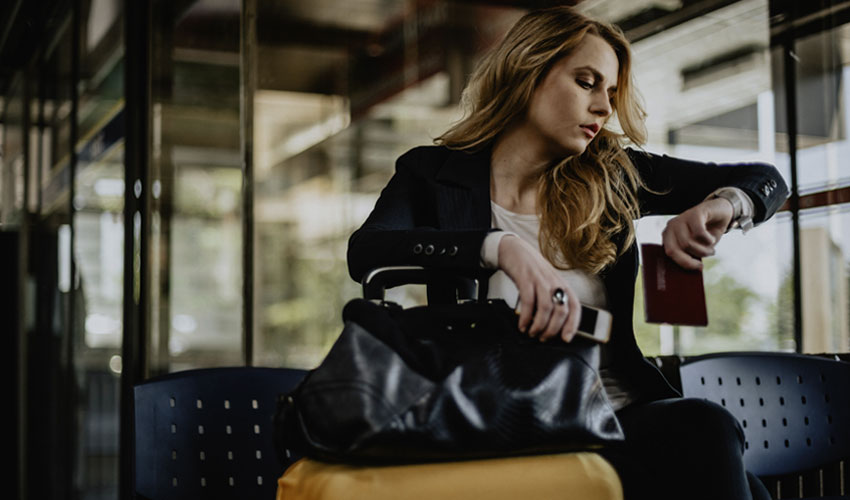 Airports Council International (ACI) World Survey Shows Travel Intention at An All-Time High
 In its ASQ Global Traveller Survey, the Airports Council International (ACI) World reported that intention to fly by frequent flyers was at its highest since the start of the Covid-19 pandemic. The survey's findings were that 76% of frequent travelers before the pandemic were planning to travel in 2021-2022, and that 68% actually did travel during that period. Further, 86% of the survey respondents indicated plans to travel in 2023.
Among the reasons cited for this highest intention score since the outset of Covid-19 were the relaxing of travel barriers and crisis measures, as well as travelers' confidence that airports and airlines had taken measures to create a safe environment for passengers, as noted by the increase in traveler confidence from 74% in 2021 to 81% today.
ACI World Director General Luis Felipe de Oliveira said, "It's clear from the ASQ Global Traveller Survey that passengers have a high intention to travel and have confidence in the industry to provide a safe environment. While Covid-19 variants remain a concern for travelers, this year's report provides new insights to understand current passenger expectations, refine their airport journey and ensure that their needs are met. This third edition of the survey will drive the customer-centric approach the industry needs to take – by listening to travelers and continuously improving.
Among the items cited for airports' continued focus were enhanced cleaning and the leveraging of the new Public Health & Safety Readiness Accreditation program for improved alignment with public health and safety measures with ACI guidelines. Also noted were the best practices recommended by the International Civil Aviation Organization Council's Aviation Recovery Taskforce.
Digitalization Taking Center Stage in Aviation
Many airlines, airports and ground handlers are already benefiting tremendously from their application of advanced technologies to transform their business processes. Their digital transformation is being applied across diverse areas from airline business processes, maintenance, ground operations, fiscal performance, and sustainability, to flight training, cockpit and cabin procedures. All of the improvements derived accrue significant benefits to the passenger experience and overall customer satisfaction. It also increases the rate of capturing and accessing data to support optimum real-time decision-making. Following is a breakdown on how digitalization improves key operations.
Training
By digitizing training manuals, pilots, ground handlers, maintenance workers and others can gain easy access from any mobile device, whenever they need. Online manuals also can be updated easily further contributing to their cost-savings and sustainability over printed materials.
Maintenance
Digitalization has proven to reduce the percentage of human errors and afford more efficient scheduling, and tracking of maintenance and repairs, as well as predict when maintenance should be performed.
Ground Operations
Digital technology can support more efficient safety checks, baggage handling, and ground crew operations. Ground crews have instantaneous access to information regarding available containers, transport vehicles and crew for much better communications between departments, resource optimization, and streamlined, more cost-effective, and sustainable operations.
Business Processes
Digital technology greatly improves the efficiency of various operations ranging from completing, organizing, and maintaining documents such as personnel records, flight logs, and performance reports.
Cockpit and Cabin Procedures
Digitalization enhances communication between the cockpit cabin crewmembers and ground crews, while also allowing for instant data exchange giving access to critical information to all staff that needs it.
Airline Safety
By providing improved maintenance tracking and scheduling, there is a reduced risk of aircraft malfunctions leading to emergency situations. The sharing and communication of in-flight data delivering real-time updates and alerts (i.e., weather updates that could pose dangerous flight conditions) also advanced passenger and crew safety by enabling the arranging of alternate flight routes when necessary.
In sum, advanced optimization software delivering digitalization is essential in achieving improved operations overall, while also supporting aviation's full recovery from the Covid-19 pandemic.
Related Posts