More than three years have passed since the pandemic surfaced, upending life and derailing the global economy. With the arrival of the COVID-19 vaccines, the aviation industry passed what could be considered the deepest point of the crisis. Over the next months, travel restrictions were eased worldwide, leading to the gradual return of passengers to the skies. So with that 2022 marked the start of aviation's recovery. But it also showed us how the pandemic deeply impacted the industry, dividing it into different realities where we saw for instance uneven traffic growth among regions. To adapt and overcome the new challenges, aviation entities will have to develop strategies to keep agile. Improved data management through AI, a greater focus on innovations to support more sustainable operations, and concreter efforts to make air travel more accessible are some of the aviation trends for 2023.
Aviation Trends for 2023: What is in store for the industry?
1. Demand to remain strong
Air traffic demand underwent a major surge in 2022 which brought capacity to pre-Covid pandemic levels. This was despite the challenges airlines, airports and ground handlers faced relating to labor shortages and rising fuel and material costs. For example, according to AeroAffaires, fuel costs now represent 35% of the industry's total operating costs. Record inflation and global economic uncertainty also has been a factor which may foretell a not so bright 2023. This is not, however, what industry observers are projecting as part of the aviation trends for 2023.
Instead, there is a feeling that air travel demand will remain high. This will be especially true for airlines with optimized operating models and strong balance sheets that facilitate their resiliency and enable them to better adapt to market challenges. With that said, some major United Kingdom and European airlines have revised their 2023 and 2023 expectations which led to their lowering capacity guidance by as high as 20%. In turn, expect airfares to rise by 8.5% in 2023 based on the CWT and the Global Business Travel Association's 2023 Global Business Travel Forecast.
The International Air Transport Association (IATA) is expecting 2023 to generate a "small" net profit of $4.7 billion with the projected demand of over 4 billion passengers. IATA also believes that total industry revenues in 2023 will reach $779 billion with North America leading the way, followed by Europe and the Middle East. China's recovery will continue to be impacted by its Covid-19 restrictions, while Latin America is expected to record losses in 2023.
"Bleisure" travel expected to remain vibrant in 2023
2022 saw a new breed of passengers. When leisure travel was stopped and companies were forced to shift from in-person meetings with customers to online calls, people had to learn to be able to work from wherever. Once borders reopened again, pent-up demand gave aviation the boost it needed to emerge from the crisis. This great desire to travel led to what we call "bleisure travel". This segment of passengers combines business with leisure and is willing to spend more for extras.
Addressing the needs of these premium customers forced airlines to rethink the travel experience. That is why some airlines opted to get rid of its first-class cabin on international long-haul flights in order to offer more business-class seating. While business travel is still not fully recovered, the popularity "bleisure" travel gained makes experts think that is one of the aviation trends for 2023 that will stay with us for a while.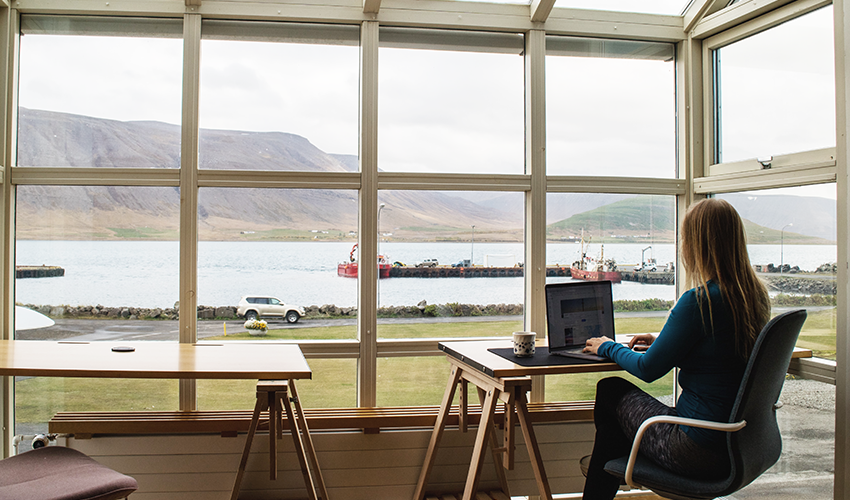 2. Focus on accessibility and inclusion
Individuals with disabilities will also gain a front seat in 2023 in terms of airlines' and airports' priorities. Through greater collaboration with disability groups and organization, the industry will gain greater insights into the challenges individuals with disabilities face when navigating an air travel experience. In 2022, the Customer Experience Global Summit was developed with the intent to focus on accessibility and barriers in various areas of daily living. As for airports, measures such as autonomous wheelchairs and larger restrooms to accommodate wheelchairs and other mobility devices such as walkers demonstrate a culture of inclusion for the disabled.
Back in 2002, the first Open Doors Organization held its Universal Access in Aviation. There were no airports in the United States (U.S.) with sensory rooms or dedicated areas of service animals to relieve themselves. Due to the heightened awareness that has occurred over the past two decades, a lot has changed. Airports in the U.S. now have made many accommodations for individuals with disabilities and that trend is expected to continue in 2023.
3. Data is king
Through their harnessing of relevant data, airlines, airports and ground handlers have been able to facilitate significant improvements in their operational processes. The internet of Things (IoT) and Hybrid AI-driven algorithms enable more efficient data management. Getting the most out of the available data allows for enhanced resource management from planning to the day-of-ops. Given current challenges, especially those related to staff shortages, the most advanced technologies are needed to make the right decisions.
Real-time operational decision-making is essential in managing disruptions, an ongoing market condition which is likely to continue in 2023. Disruption management can only be achieved through digitalization where data can be captured and sound "what if" scenarios created so that the right decisions can be made at the right time. Increased computing power-enabled airports leveraging data as captured by optimization software are in a much better position to manage and prevent negative impacts from unexpected disruptions thereby remaining resilient. From cargo operations, workforce and overall asset management and sustainability, data is proving king.
Data to reshape the passenger experience
Analysis on aviation trends for 2023 point out that there will be a greater focus on using data to improve the passenger experience. Leveraging WiFi integration, passengers can be asked if they would like to sign-up for terminal WiFi use and receive personalized offers and marketing emails from an airport. There are other touchpoints within an airport whereby passengers can offer their feedback by scanning a QR code at a kiosk. In addition, through the better capture and use of data, in-airport purchases can promote a faster, easier travel experience. As stated by Al Busaidy, Head of ICT Strategy & Technology Innovation at Oman Airports at the IAR Online Summit, "The moment we have the passengers' data, we can leverage it to improve passenger engagement with an airport and to personalize the promotion of services to those passengers."
4. Greener Air Travel
2023 will also usher in an even greater focus on sustainability within the aviation industry. Bob Schumacher, Director UK, Ireland, Israel & Off-line Sales at United Airlines noted that, "The travel sector accounts for roughly 8% of global carbon emissions. A lot is happening to reduce these emissions: more sustainable aircraft are being introduced, and sustainable fuels, carbon capture and green certifications are being developed."
Back in October 2021, IATA member airlines passed a resolution whereby they committed to achieving net-zero carbon emissions from their operations by 2050. While that is years past 2023, the measures are already underway. For example, United Airlines recently announced a $15 million investment in Eve Air Mobility along with a conditional purchase agreement for 200 four-seat electric aircraft and 200 options with the first deliveries expected in 2026. Other airlines and airports are also instituting new sustainability measures which are expected to steadily increase in 2023.
The flight path towards aviation´s recovery
There are plenty of reasons to be optimistic as the aviation industry enters 2023. With the turbulent times of the pandemic fading out, it is the task of the sector to build back in a sustainable way. Covid-19 changed air travel in a way that the passenger experience has to be re-evaluated. That includes the provision of special services for passengers with reduced mobility.
All in all, aviation can expect 2023 to follow some of the patterns of the prior years and renewed focus on critical matters for airlines, airports, and ground handlers. What all of the four aviation trends for 2023 have in common is the role valuable data will play in driving operational improvements which accrue benefits to the aviation companies, and most importantly, passengers.
Related Posts